Premier Homes By Angela, The Key To Your Real Estate Experience
For more videos, blogs and details on Buying or Selling a Home go to www.PremierHomesByAngela.com



EVERYTHING YOU NEED TO KNOW ABOUT HIRING AN INTERIOR DESIGNER
Designer Beth Diana Smith reveals how to find the right professional for your style and budget.

If you've struggled with figuring out how to make your house a home, it might be time to enlist the services of a professional interior designer. Regardless of your aesthetic, the right designer can help make your dream home a reality, while being mindful of your time and budget.
Whether you need guidance honing in on your design style, refreshing a room, or reimagining your entire home, the benefits of hiring an interior designer are endless. Here, Beth Diana Smith, a New Jersey-based designer who is well versed in both residential and commercial projects, shares her top tips to find the right professional for your lifestyle.
ELLE DECOR: What are the benefits of hiring an interior designer?
BETH DIANA SMITH: For me, it boils down to three primary elements—the first one being time. The time commitment a person needs to get their home in order is a full-time job in itself. People can find it overwhelming or just don't have the time to do it. Secondly, it boils down to expertise. If you are not feeling well, you go to a doctor. The same applies to a designer. They know things a regular person would not know. The third benefit is resources. Designers have resources that are only available to them.
ED: How should one conduct a search for a designer? Where do you even begin?
BS: Ask friends, who have actually used designers, for a referral. Thanks to social media, everyone has a friend who follows a designer they love. On Facebook, I have seen people ask for recommendations and I've been tagged in the comments. Use social media hashtags to see what images you like. For instance, I use #interiordesign and #interiordesigner for my Instagram photos. When you visit a designer's Instagram, look at what they are sharing about their process. They might even give you a sneak peek into one of their presentations for an upcoming client. Other good resources are online designer directories, such as the Black Artists + Designers Guild for black designers, and publications that often reference designers in their articles.
BDS: Book a consultation. Most designers, including myself, charge for consultations because we're taking time to discuss ideas. I send the potential client a questionnaire and offer the opportunity to ask questions about the process. You'll have an extended conversation over the phone or in person and based on what you discussed, that might inspire you to want to work with them. It's also a way to see if you have chemistry with the client.
ED: What other factors can help with pinpointing the right designer for both your style and budget?
BDS: Ask questions and don't make assumptions. Even if a designer has a higher-end clientele, reach out and ask a question. Many designers offer virtual services. Express that you'd like to work together, share your budget, and ask what the possibilities are to work together. Even if they are unable to take on your project, they can refer you to a designer who they find to be trustworthy.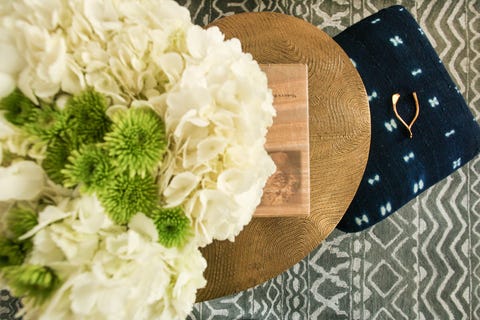 ED: What do people tend to overlook when hiring a designer?

BDS: Time and budget. There are designers at many different price points, but you have to consider two elements: the designer's fee and the cost of the actual product. Even if there's a designer you really want to work with, think about what can be done within your budget. And as you get additional money in the future, you can even bring that designer back into another phase because things can be broken up.
Great things take time. The two biggest time-suckers are the contractor and designer's availability. If you reach out to a designer on January 1st, that doesn't mean the designer is available to start your project right away. If it's a larger project, a designer may hold certain deliveries instead of getting items delivered piecemeal. This approach can be more efficient and less chaotic, especially if the client is living in the home during the process.
Every designer will also consider the availability of contractors and subcontractors. If things are being custom-made, that takes time. Items can be on back-order. Items may arrive damaged, and you'll need to extend that time to get them fixed or redelivered. It also takes time for a designer to source products. If it's a bedroom, it would take time to find a bed. You might be doing custom nightstands and accessories. You might want to change the flooring. There's a lot that happens for the designer that a client might never see. We don't let the client see all the chaos that goes into a project. The timeframe really depends on the style and availability of things.
ED: Once you hire an interior designer, how do you communicate effectively throughout the project?

BDS: Most designers base it on how the client prefers to communicate. I value open and honest communication and responding in a timely fashion. If you hired an expert to do the job, you have to trust them to do what you hired them for. I always feel like the best projects are those where the client trusted the designer. If the designer is presenting something that you don't necessarily love, say that you don't love it, explain why, and share what you'd like to see. The designer may only be showing you one piece of a larger picture.
ED: What should a client keep in mind after the project comes to an end?
BDS: At the end of the project, any good designer would do a few things. You'll receive a packet with everything you need to know, like manuals for items you purchased. Your designer will keep records, so if you ever run into an issue down the road, they'll have the answer you are looking for or be able to point you in the right direction.
In the end, we want to make sure that the client is happy with the process and not just the end result. I've postponed vacations, worked in the middle of the night, and spent hours looking for the perfect tile pencil, and see other designers do the same. You'd be surprised what designers are doing on the backend to make sure that the details are immaculate. Find a designer that you can trust and try to remember why you hired them.