Premier Homes By Angela, The Key To Your Real Estate Experience
For more videos, blogs and details on Buying or Selling a Home go to www.PremierHomesByAngela.com

Veterans and Military Personnel Pave Affordable Paths to Homeownership with Targeted Homebuyer Assistance Programs
November 11, 2022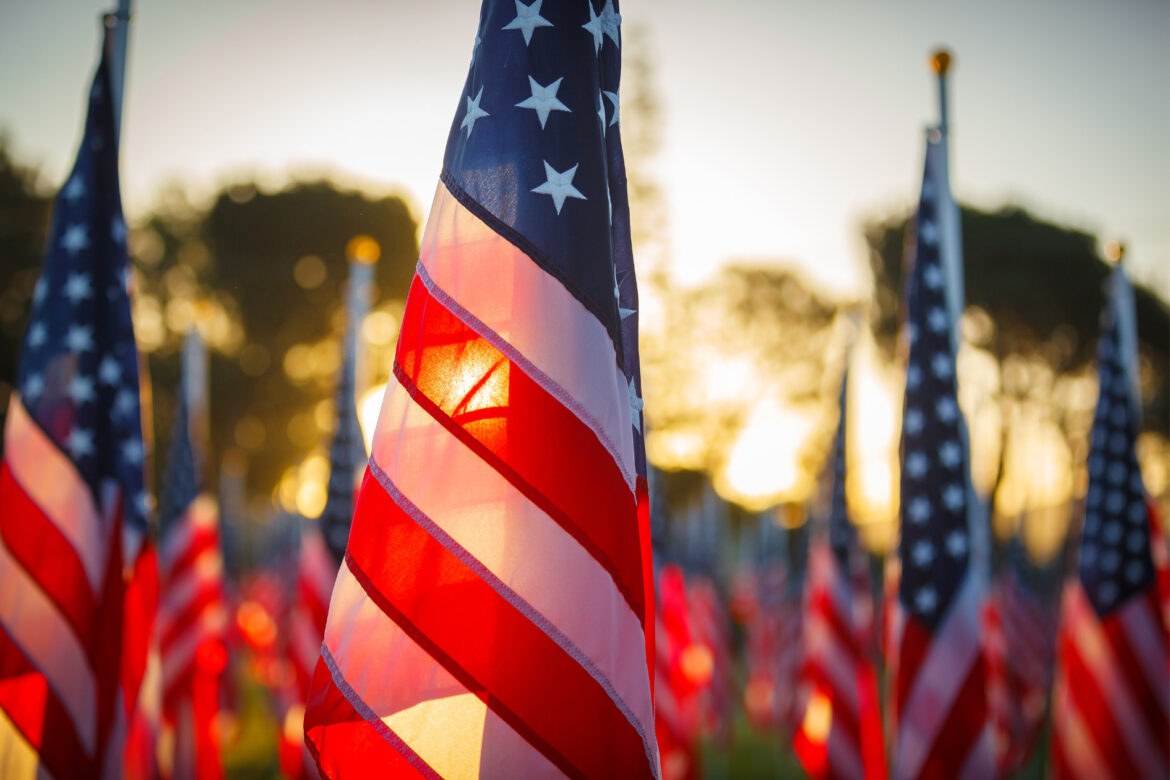 Affordable homeownership programs are on the rise, and many options specifically benefit active and veteran military members and their families. Notably, out of the more than 2,000 homebuyer and down payment assistance (DPA) programs available across the U.S., 60 feature incentives for military homebuyers, and 189 waive first-time homebuyer requirements for veterans and military personnel.
In honor of the sacrifices made by the courageous members of the U.S. armed forces, this Veterans Day we're highlighting six affordable homeownership programs that have incentives for active military members and veterans:
Ohio Housing Finance Agency (OHFA) Ohio Heroes
The Ohio Housing Finance Agency's (OHFA) Ohio Heroes is a first mortgage program that rewards Ohio public servants — including veterans, active duty military members, members of reserve components and surviving spouses — with a mortgage interest rate discounted by 0.25%.
Ohio Heroes can be applied to conventional mortgages as well as loans backed by the U.S. Department of Veterans Affairs (VA), Department of Agriculture (USDA) and Federal Housing Administration (FHA). Ohio Heroes loans can also be combined with OHFA's DPA and Mortgage Tax Credit (MTC).
For more program details and eligibility requirements, visit https://myohiohome.org/ohioheroes.aspx
Florida Hometown Heroes
The Florida Hometown Heroes housing program makes homeownership more affordable for active military and veterans in addition to other frontline community workers. Qualified homebuyers receive down payment and closing cost assistance totaling 5% of the total loan amount (up to $25,000) in the form of a non-amortizing, 30-year deferred second mortgage.
Participants also receive reduced upfront fees, freedom from origination points and discount points and lower-than-market rates on FHA, VA, Rural Development (RD), Fannie Mae and Freddie Mac first mortgages. Program income limits are based on county and range from $118,950 to $153,750. Loan limits are based on county and loan program and range from $420,680 to $710,700.
For more program details and eligibility requirements, visit https://www.floridahousing.org/programs/homebuyer-overview-page/hometown-heroes
Iowa Finance Authority (IFA) Military Homeownership Assistance Program
The Iowa Finance Authority's Military Homeownership Assistance Program empowers active service members, veterans and surviving spouses of eligible service persons with a $5,000 grant to cover down payment and closing costs. The DPA grant never has to be repaid, and participants do not have to be first-time homebuyers to qualify.
The Military Homeownership Assistance Program may be used in conjunction with IFA's FirstHome and Homes for Iowans affordable mortgage programs. However, because DPA funding is limited based on availability, the grant is awarded on a first come, first served basis.
For more program details and eligibility requirements, visit https://www.iowafinance.com/homeownership/mortgage-programs/military-homeownership-assistance-program/
MassHousing Closing Cost Credit for Veterans and Service Members
MassHousing's Closing Cost Credit for Veterans and Service Members is a $2,500 grant exclusively for National Guard, reserves, active-duty military, veteran and Gold Star families. The funds are applied toward closing costs and never have to be repaid.
Because there is no first-time homebuyer requirement associated with this program, it is well-suited for military members in Massachusetts who are purchasing their first home or looking to upsize or downsize from their current home.
For more program details and eligibility requirements, visit https://www.masshousing.com/home-ownership/homebuyers/homebuyer-loans
Utah Veteran First-Time Homebuyer Grant
The Utah Veteran First-Time Homebuyer Grant supports active military or veterans who retired in the last 5 years with a $2,500 grant toward down payment, closing costs or other mortgage expenses. Applicants must be purchasing their first home in Utah, but may still be eligible if they previously owned property in another state.
Grant recipients are permitted to work with any lender authorized to originate mortgages in the state of Utah and may choose any conforming loan program, including VA, FHA, Fannie Mae or Freddie Mac loans.
For more program details and eligibility requirements, visit https://utahhousingcorp.org/homebuyer/programs/grants
Washington State Housing Finance Commission (WSHFC) Veterans Down Payment Assistance Loan Program
The WSHFC Veterans Down Payment Assistance Loan Program provides financial support for honorably discharged veterans, military spouses who never remarried and dependent children of deceased veterans. Program participants can receive up to $10,000 and a 3% mortgage rate, and even though DPA must be repaid to the commission, payments can be deferred for the lifetime of a loan (up to 30 years).
Borrowers must be first-time homebuyers or buying in a targeted area. The Veterans Down Payment Assistance Loan Program can also be combined with WSHFC's Home Advantage or House Key first mortgage loan program.
For more program details and eligibility requirements, visit https://www.wshfc.org/buyers/keyveterans.htm
In such a costly purchase market, spreading awareness about veteran and military DPA programs is a housing industry imperative. With military-focused homebuyer programs active all across the country, our servicemen and servicewomen have ample opportunity to achieve affordable, sustainable homeownership on the homefront.

Premier Homes By Angela awaits your call to assist you with buying or selling your home, (844) 385-SOLD. Our goal is to be your For Life REALTOR® as we assist in building the communities of Atlanta up through homeownership. We provide you with educated, knowledgeable guidance that can only be made with accurate, reliable, and projected market information. We use proven repeatable systems for client successful results. We are happy to be a trusted professional resource for you and your family. Thank you for the opportunity to provide you with this blog, we look forward to answering any questions you may have and to the opportunity to be your REALTOR® in the future. Your Dream Our Mission, we are the KEY to your real estate experience!

Disclaimer: Videos produced/displayed by Premier Homes By Angela are provided for informational purposes only.