Premier Homes By Angela, The Key To Your Real Estate Experience
For more videos, blogs and details on Buying or Selling a Home go to
www.PremierHomesByAngela.com
Pool Owners: Prep Your Pool for Winter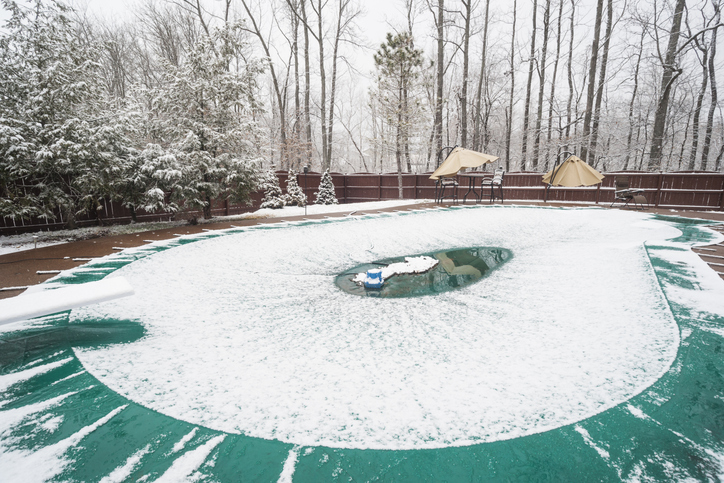 Pool owners understand that maintaining their pool protects their investment for years to come. As winter approaches, pool cover manufacturer LOOP-LOC shares four tips for winterizing your pool.
Ensure the correct pool chemistry.
When preparing to close your pool for the winter, it's important that the pool chemistry is balanced. Use a test kit the week you plan on closing your pool to measure chemical levels.
Remove and store equipment when possible.
Any removable equipment, like diving boards or ladders should be removed and stored indoors when possible. This protects the equipment from freezing temperatures that could damage equipment. If equipment cannot be removed, try to keep it dry and keep an eye on it throughout the winter.
Cover your pool.
Pool covers are essential for keeping your pool clean and secure for the winter. Find a cover that is made from the highest quality materials and that exceed ASTM standards. A secure pool cover will keep debris out of your pool, in addition to keeping it safe. Be sure to refer to your cover care and maintenance instructions to get the best result from your pool cover.
Consult your swimming pool professional.
If there are any care steps that you are uncertain about, don't leave anything to chance. Swimming pool professionals are here to help and will guide you in the right direction if you come across any issues, have any questions, or face any unique circumstances. If need be, a professional can come to your home and winterize the pool for you.
Taking the steps to properly winterize your pool makes it easy to enjoy it again season after season.
Source: LOOP-LOC
Premier Homes By Angela awaits your call to assist you with buying or selling your home, (844) 385-SOLD. Our goal is to be your For Life REALTOR® as we assist in building the communities of Atlanta up through homeownership. We provide you with educated, knowledgeable guidance that can only be made with accurate, reliable, and projected market information. We use proven repeatable systems for client successful results. We are happy to be a trusted professional resource for you and your family. Thank you for the opportunity to provide you with this blog, we look forward to answering any questions you may have and to the opportunity to be your REALTOR® in the future. Your Dream Our Mission, we are the KEY to your real estate experience!