Premier Homes By Angela, The Key To Your Real Estate Experience
For more videos, blogs and details on Buying or Selling a Home go to
www.PremierHomesByAngela.com
Taxes Are Now Due Wednesday, July 15
The federal income tax filing deadline has been automatically extended to July 15. This extension also applies to income tax payments. However, if you anticipate a refund this year, the IRS is urging taxpayers to file as soon as possible.
Visit the IRS website
or consult your tax advisor for more details.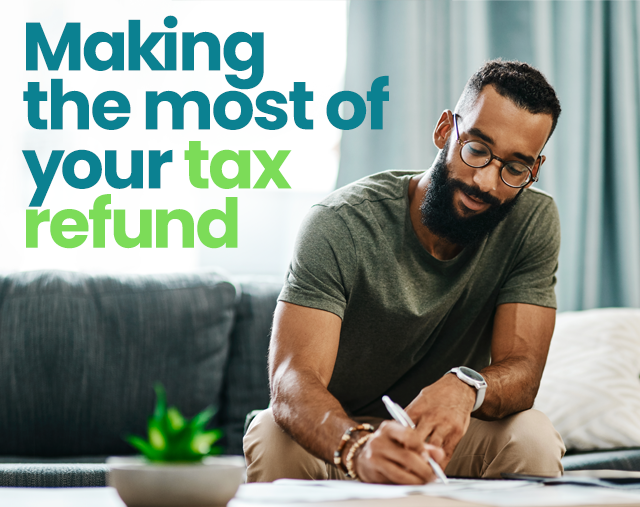 Are you expecting a tax refund this year? If you're caught up on your bills and have an emergency fund saved up, consider reinvesting that extra money into your home. Here are some ways your tax refund can help you as a homeowner.

1. Make an extra mortgage payment.

It's not right for everyone, but an additional payment can end up saving you money in the long run by decreasing the principal that you owe and by helping you pay off your mortgage quicker.

2. Make money-saving improvements.

Low-flow toilets, faucets, showerheads, and even sprinkler systems can make a dent in your bills. Installing Energy Star appliances can improve your home's efficiency and help you keep costs down. And when it's time to sell your home, you will have increased its value, to boot.

3. Tackle your maintenance list.

While a chunk of cash in the form of a tax refund doesn't exactly scream, "Seal the driveway!", making the little repairs and replacements that keep your home running is a great way to spend your cash. Break out the honey-do list or the we'll-get-around-to-it list of home maintenance jobs, and check off every item once and for all.
If your tax refund isn't enough to fund your desired
home improvements or help you purchase your dream home, talk to me about options that may be available to help.
Premier Homes By Angela awaits your call to assist you with buying or selling your home, (844) 385-SOLD. Our goal is to be your For Life REALTOR® as we assist in building the communities of Atlanta up through homeownership. We provide you with educated, knowledgeable guidance that can only be made with accurate, reliable, and projected market information. We use proven repeatable systems for client successful results. We are happy to be a trusted professional resource for you and your family. Thank you for the opportunity to provide you with this blog, we look forward to answering any questions you may have and to the opportunity to be your REALTOR® in the future. Your Dream Our Mission, we are the KEY to your real estate experience!
Disclaimer: Videos produced/displayed by Premier Homes By Angela are provided for informational purposes only.